Year 8 Out-of-Zone Ballot
The board advises that a small number (5-7) of vacancies have become available at Ponsonby Intermediate for Year 8 students wishing to enrol for 2021.
 Since the last ballot for out-of-zone places in October 2020 the board has received a number of enquiries from parents of out-of-zone Year 8 students seeking to enrol their children at the school for next year.
Because the board operates an enrolment scheme, it is required to fill any vacant out-of- zone places by ballot in accordance with Instruction 31. 
The board is prepared to receive applications, in addition to those it already holds, so long as they reach the school by 2 December. If a ballot is required it will be held on 3 December.
Parents will be informed of the outcome of the ballot within three school days of the ballot being held.
School Starts – Term 1 2020 begins Thursday 30th January 8:35am. Year 7 students will meet in the school hall. Year 8 students will meet on the basketball court. 
Term Dates 2020
Term 1 – Thursday 30th January – Thursday 9th April
Term 2 – Tuesday 28th April – Friday 3rd July
Term 3 – Monday 20th July – Friday 25th September
Term 4 – Monday 12th October – Tuesday 11th December
Uniform Sales
The Ponsonby Intermediate Hoodie and Sweater is available for purchase online.
These items are available for purchase from the School Office:
Polo shirts    $40 each
Shorts          $35 each
School Costs – See the file below for a breakdown of the 2019 School Costs. If you are looking to pay via online banking, please click here for more information.
Enrolment
Please collect an enrolment pack by visiting our school office during school hours or download the file below.
We welcome visits from parents of prospective students by appointment, please email office@ponsint.school.nz, or call 09 376 0096 ext 700
In Zone Map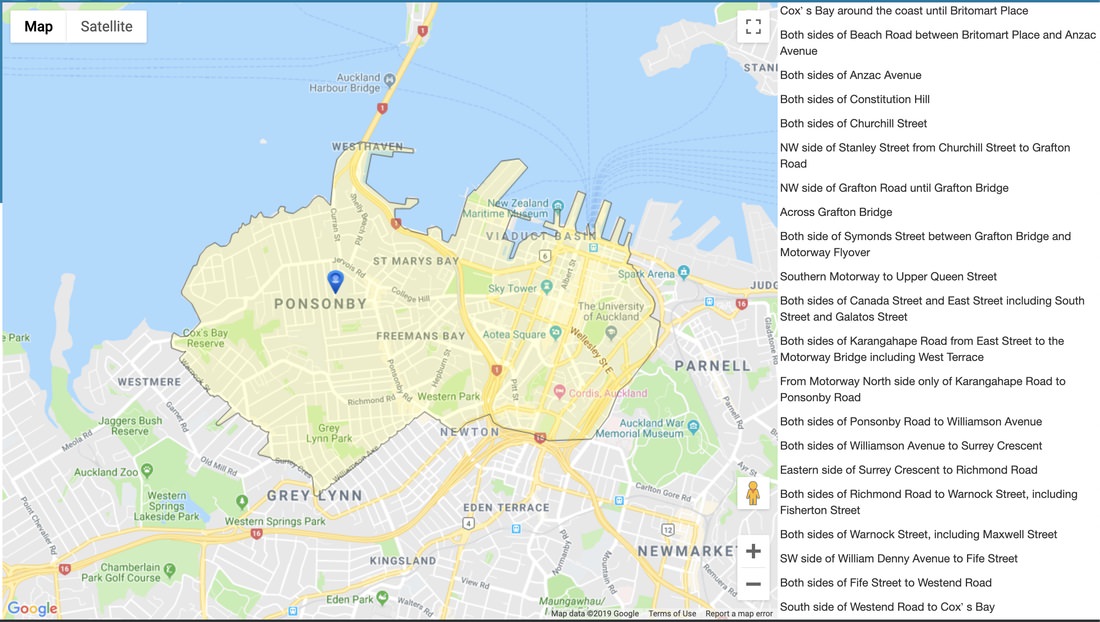 Please visit https://nzschools.tki.org.nz/ and search for Ponsonby Intermediate for further information.
Online Enrolment